Learn languages on your Android
Lingualia is a mobile application for language learning which is available for Android smartphones.
The Lingualia app for Android requires an internet connection as the course is 100% online.
You can pick up your language lesson from where you left off using your mobile device or your computer because Lingualia synchronises your progress across all platforms: iPhone, Android and Web.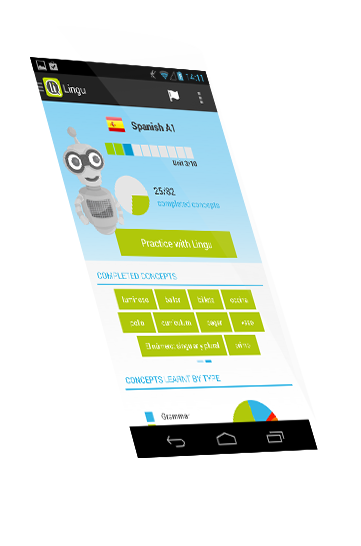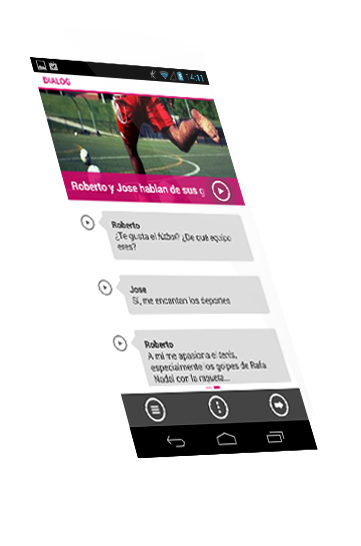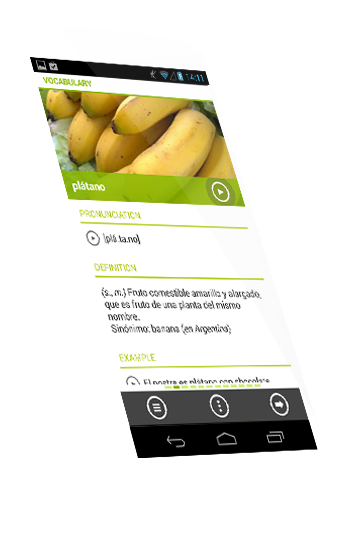 Lingualia includes:
200 didactic lessons.
More than 10,000 audios.
Grammar flashcards.
Phonetics practice to improve pronunciation.
Dialogues with images and audios.
Lingu – your made-to-measure intelligent teacher.




With Lingualia you can learn languages whenever, wherever you want, all you need is access to the internet.
Lingualia is flexible allowing you to learn for as little or as long as you want, whether you have 2 minutes or 40 minutes of free time. Lingualia adapts to your rhythm and requirements.
You can pause a learning session at any point and continue whenever you want from that exact point even if you connect from another device (iPhone, Web).