What is Lingualia Business Solution?
Lingualia Business solution offers an online language course that uses The Adaptive Learning method to improve the performance of each student. Your professional team will stay motivated to learn languages with a flexible course that fits their level and interests. Lingualia optimizes the learning process of every employee, no matter if it's the CEO, hundreds of skilled employees or the whole customer service department.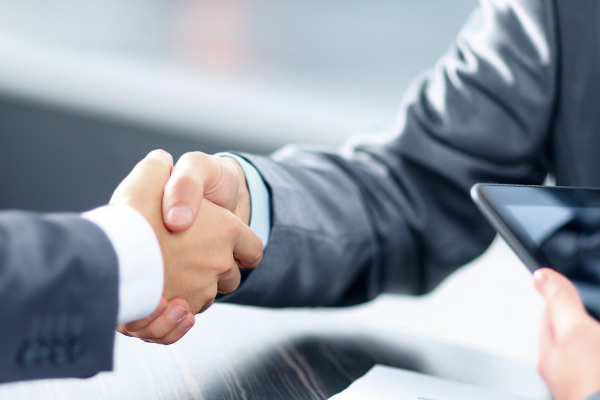 Greater competitiveness
Get a more competitive business in an increasingly globalized world. Enhancing the internal training will open the door to new business opportunities, improving professional training and working environment. Have a more productive and motivated team with Lingualia Business Solution.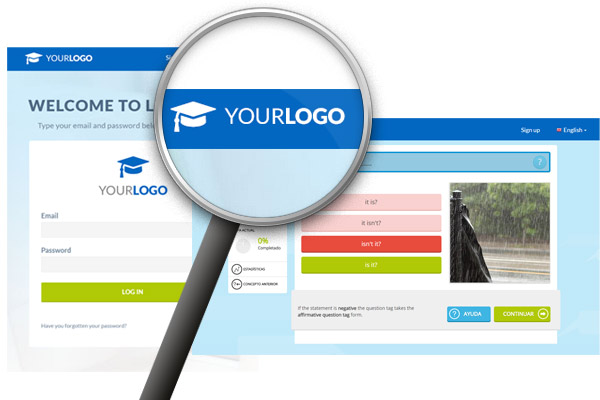 Boost your brand
We customize the platform to give your brand more visibility and to improve your corporate image. Whether it's for internal use or you provide language courses to other companies. Getting Lingualia integrated in your business is easy and fast, we'll take care of everything.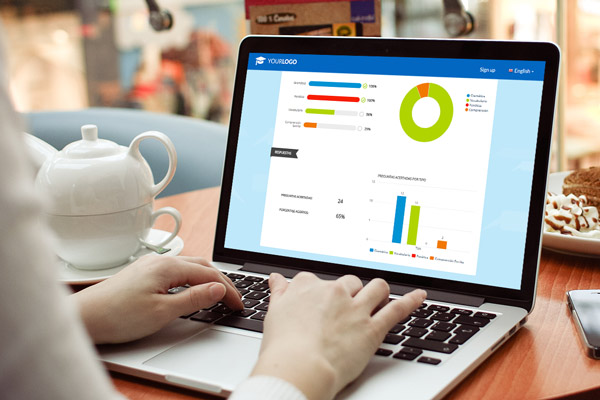 Monitoring tools
Have access to the real-time progress of the employees. Lingualia generates detailed reports that help establishing deadlines and identify the most difficult concepts in order to find weaknesses. These functions are available in a record time thanks to our technology which is unique worldwide.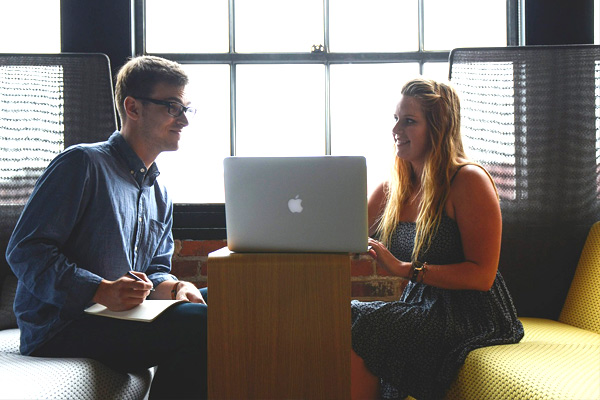 A tailored program
We use the power of computer engineering to provide a learning system that meets the interests, motivations and language level of each student. Our intelligent assessments keep you informed of the whole progress. That's how we increase the motivation and optimize the learning process.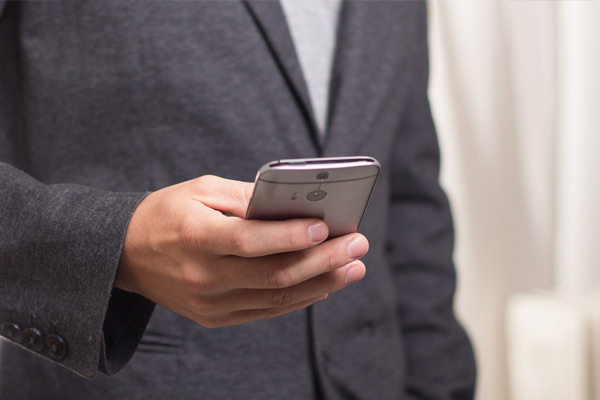 No classrooms or time schedules
Lingualia allows to learn languages anywhere and from any device, avoiding that time schedules and classrooms interfere with the staff's agenda. The content is automatically synchronized in the cloud being available on all devices (Web, Smartphones and Tablets).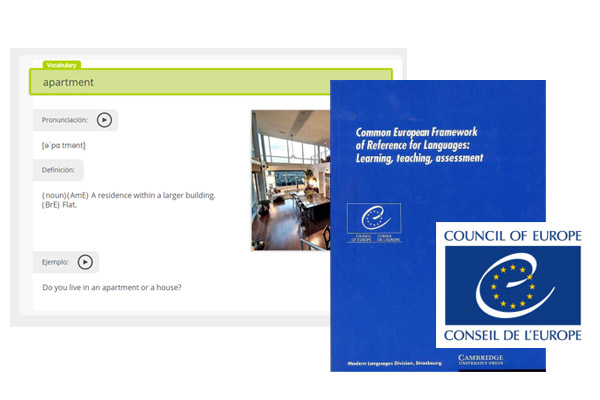 Content with international standards
Our method has been developed by a team of philologists and engineers experts in Adaptive Learning with one goal in mind: To adapt the content to the current consumer habits while respecting the standards of the Common European Framework of Reference for Languages (CEFR). Recommended for exam preparation or obtaining official degrees.