Language practice
On the sofa, on the train, or in the queue at the bank, studying languages has never been easier than with Lingualia. And because it's flexible, you can make the most of your free time whether you want to connect for just 2 minutes or 2 whole hours!
It doesn't matter where or for how much free time you have for practice, Lingualia saves your progress and your results, and synchronises your information across all devices: web, mobile, tablet, etc. Each time you connect to Lingualia, you will continue from the very last step of your totally personalised language experience.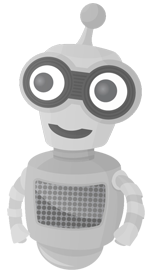 Language practice with Lingu
Lingu, your intelligent teacher personalises your practice sessions to the max. Lingu will help you work on those areas which you find a little more difficult, while at the same time teaching new concepts ensuring that continue to advance and improve your knowledge of this new language.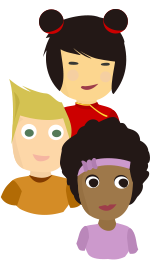 Language practice with natives
Who is better to practise a new language with than the native speakers themselves?
By developing your language skills with natives, you can learn the real language, popular, cultural, idiomatic, and colloquial expressions which they themselves use while at the same time making new friends from all over the world.
How to: Lingualia language practice
Vocabulary
In order to speak and express yourself clearly, you need a solid base of vocabulary.
Lingualia has developed the ideal method to help you learn vocabulary which centres on pronunciation, the various definitions a word can have, and practical examples of usage. This learning tool will help you to accumulate a wide range of vocabulary with very little effort.
Grammar
The use of pronouns, correct word order within a sentence, verb conjugation, and gender and number agreement are just some of the principal grammar topics which you will learn with Lingualia – you'll see, you'll pick these up in no time at all.
Pronunciation
Listen carefully to the pronunciation of words and phrases and try them for yourself perfecting your accent and intonation.
Improving your pronunciation is now easier than ever thanks to Lingualia's helpful phonetic descriptions and over 8,000 different audios.
Comprehension
Read a paragraph of text, listen to one of our dialogues, focus on your oral practice, and improve your written comprehension with Lingualia.
By honing your understanding skills, you'll soon understand native speakers much better and begin to master your new language.