Stay motivated
The fundamental key to success in learning a new language is to see the progress you make every day, improving your motivation to keep going.
With Lingualia, you can check your detailed statistics and graphs and see the real progress you are making on a daily basis as you learn new material.
That's not all, forget out-dated learning methods based on a lot of discipline and effort, at Lingualia, we focus on fun and interactivity with other users within our community. Put into practise everything you have learnt by chatting with native speakers from all over the world, or help people who are learning your mother tongue.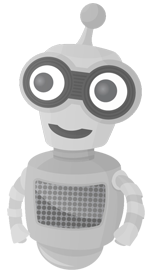 Intelligent teacher
Lingualia is much more than a social network for learning languages and making new friends, Lingualia has got Lingu – your intelligent, made-to-measure teacher. Lingu will personalise your learning experience because he learns from you and what you want to get out of your course. Lingu understands that every student has different expectations, requirements, timetables, levels and motivations.
Many students learn new languages to open the door to a world of career opportunities or to improve their work on a daily basis, and other learn languages to discover foreign cultures, to travel and to meet new people from different countries all over the world.
Lingu will analyse each and every student's progress: the time they can invest in the course, their motivation, their level across all areas of the language and take this information to design a completely personalised experience.