Spanish Practice
With Lingualia you'll be able to learn Spanish and put into practise all the new things you have learnt. Learning grammatical structures, and hundreds of new words and their definitions in not quite enough to be able to speak Spanish perfectly, and for that reason, Lingualia has developed a simple, flexible learning and practice method to help advance in no time at all.
Make
Spanish-speaking friends
It's simple and flexible; you can connect from wherever you want, whenever you want because Lingualia is available on your mobile phone as well as your home computer. Learn for just five minutes, or an entire hour. Lingualia adapts to your needs.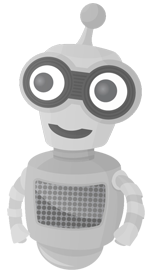 Learn Spanish with Lingu
Spanish practice with Lingu - he will monitor your progress and totally personalise your sessions.
Your made-to-measure teacher always knows which areas you know off by heart, and which areas need a little extra work and he'll be on hand to make sure you get a clear understanding of all aspects of the language. Lingu helps you progress so much faster without having to invest hours studying. Lingu focuses on your needs.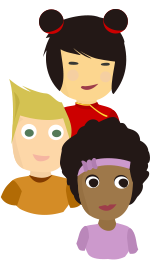 Spanish Practice with natives
By studying with natives you'll make new friends and discover new cultures, while learning and developing your language skills in a safe and easy-to-use environment. The language you learn will be the real deal, spoken by the natives themselves.